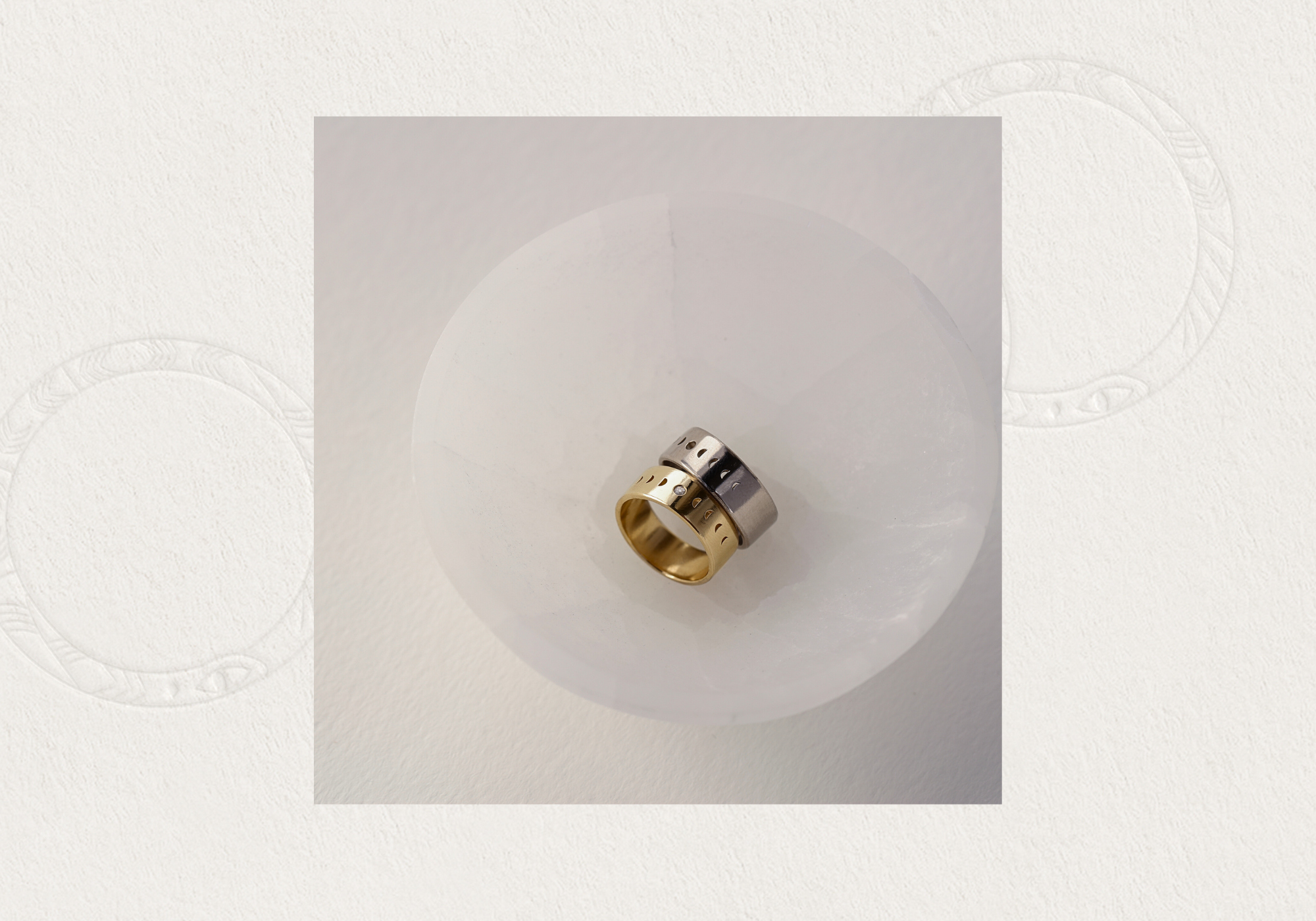 made for ceremony &
moon lovers
Creating high vibe moon phase wedding rings for you to last a lifetime and beyond.
Contact us below to create your perfect ring set.
create a ring set
client experience
moon phase ring set
A lovely client experience shared with consent via our Bespoke reviews
"...these bands are ABSOLUTELY PERFECT. What better way to memorialize our 2017 eclipse day wedding than with Kelly's gorgeous moon band designs?! Each ring was made completely unique in choice of metal and stone, but also perfectly complementary of one another with the same (truly) out of this world design. We love love love them!"
"After eyeing the rings for several months, we reached out with some questions and background info on what we were looking for. Kelly quickly laid out all the options we had to work with and gave detailed answers & recommendations for some of our most complex decisions... "
"She followed up throughout the process and did an amazing job setting our expectations for something we had never even seen in person.
It was an extremely easy process . . . as every question and update was handled with care and in speedy fashion. We had our rings a few weeks after placing the order. Definitely the easiest professional jeweler experience we've ever had!"