celestial zodiac collection
Zodiac Constellation Necklaces and Zodiac charms are handmade with the finest craftsmanship and materials, they become future heirlooms to treasure for a lifetime and beyond.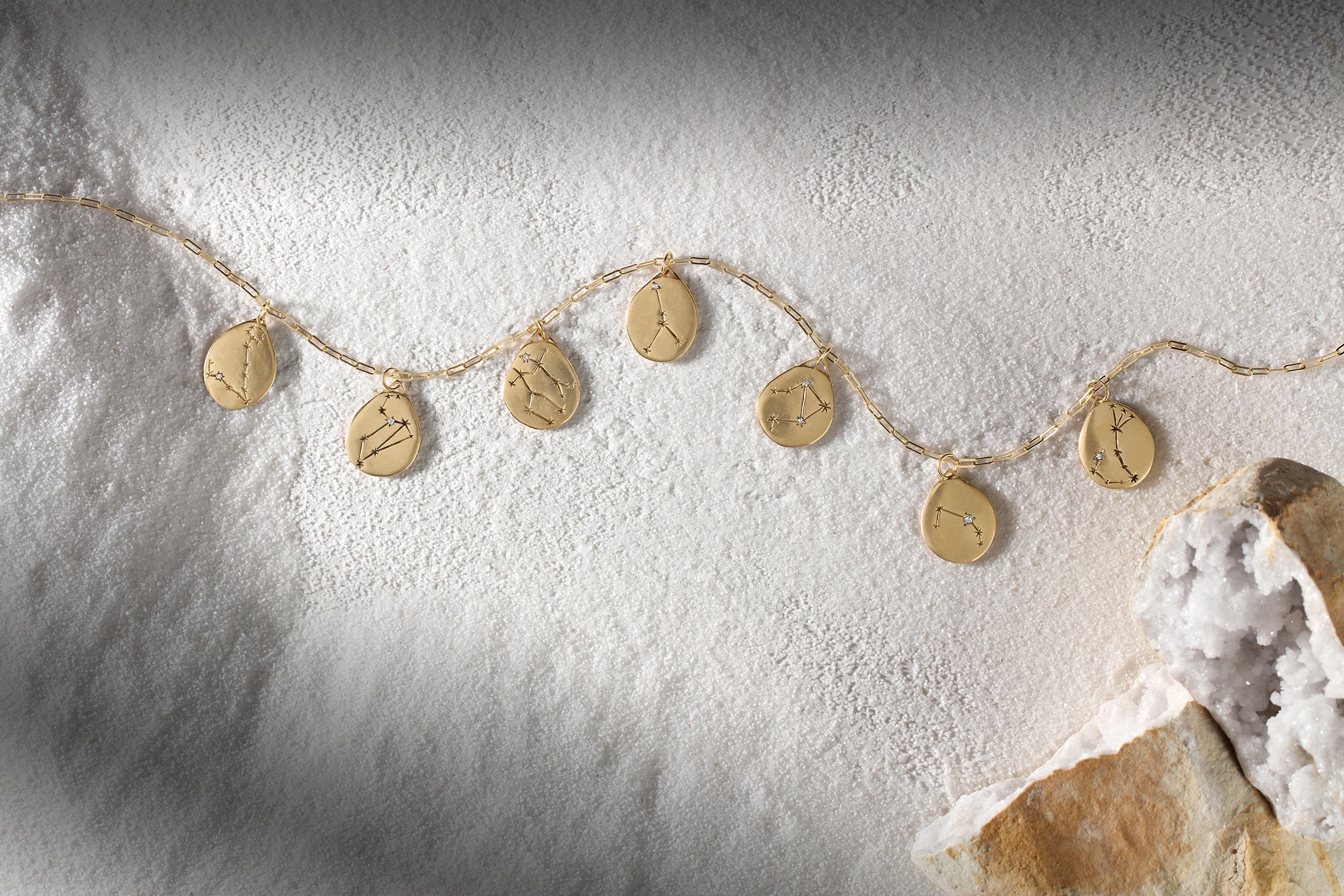 cosmic | divine | magical
Celebrate your cosmic connections with hand crafted constellation talisman charms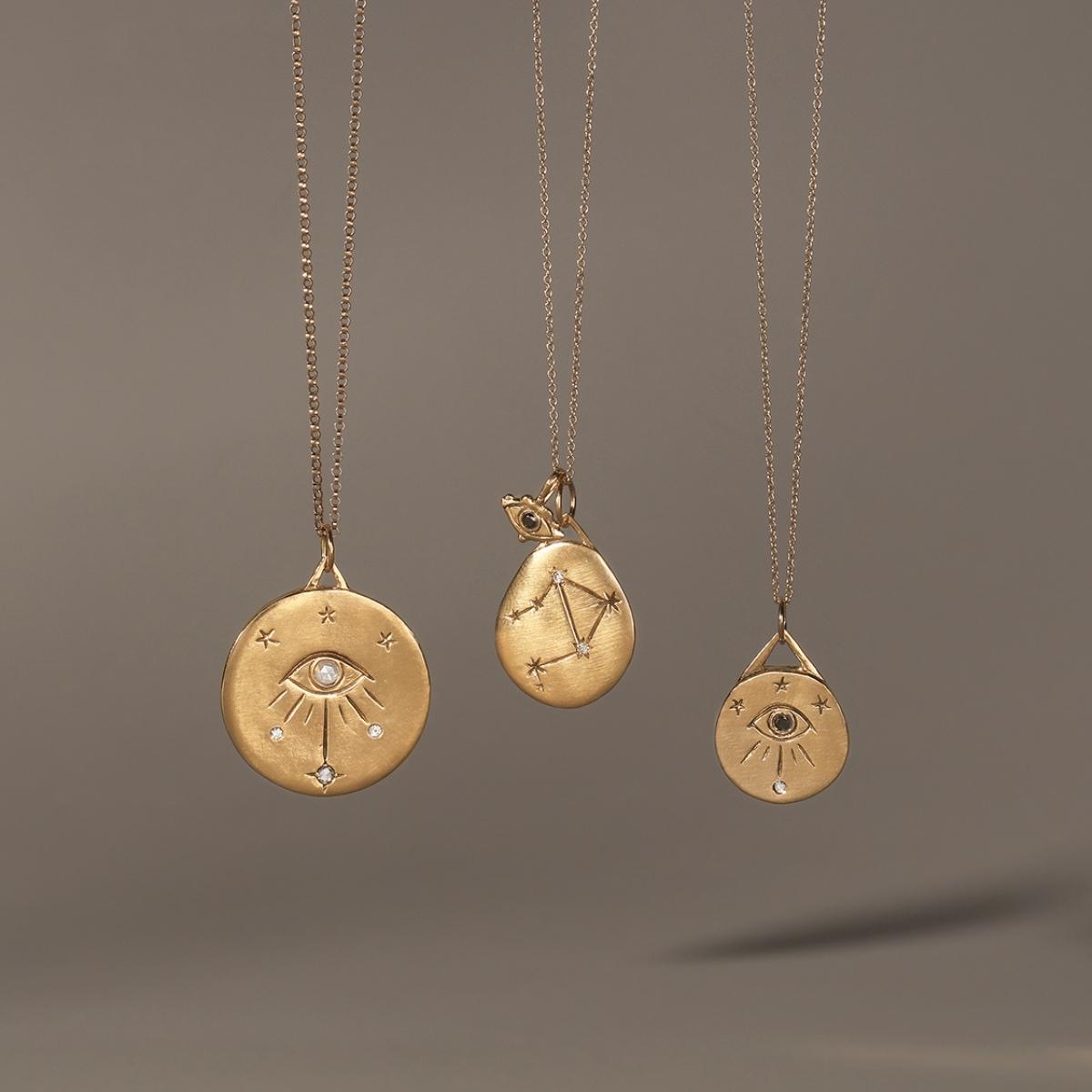 represent
cosmic partnerships
Create a unique collection of charms for you and yours.
Matching necklaces that represent your bond and reflect your unique personality, through symbolism, special gemstones or constellations.
contact for personalization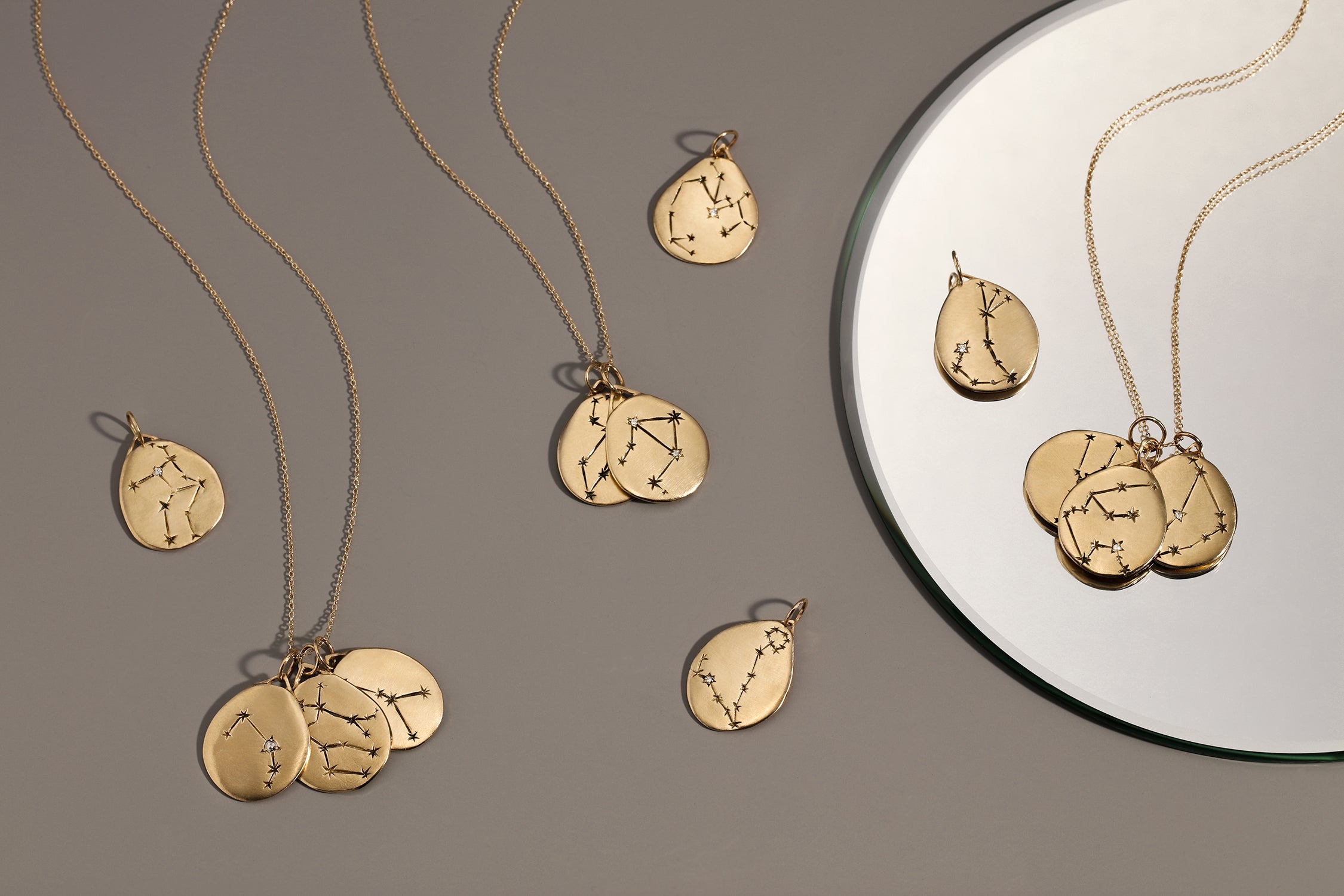 a divine
mother's necklace
Build a completely unique Mother's necklace with the star constellations of your little ones. A beautiful gift to honor the newest member of the family, for a new parent or grandparent.
contact us here for gift guidance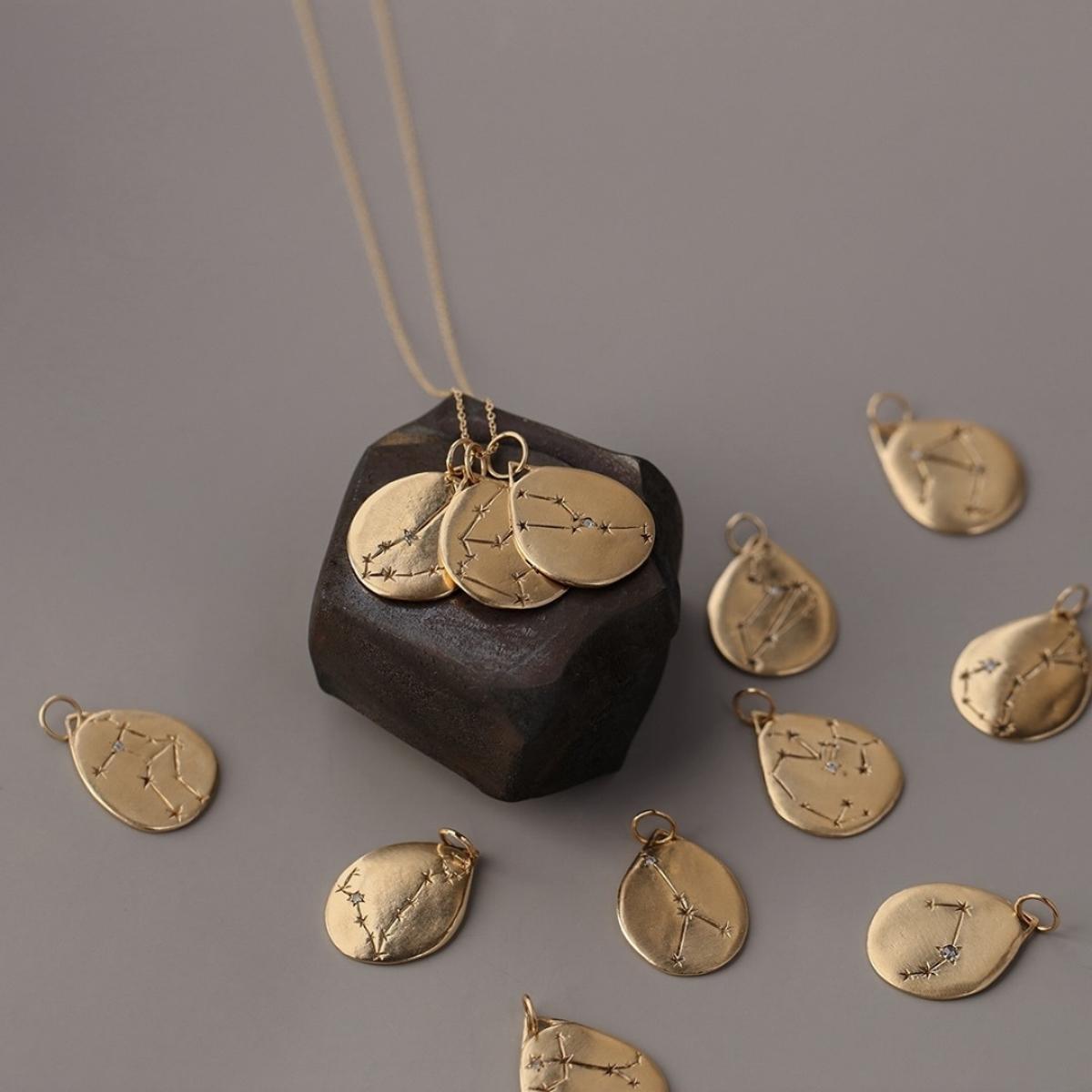 your big three
magical charm suite
Build a magical charm suite to represent your sun, moon and rising signs. Or represent a special bond between you and another's zodiac sign. There are many ways to layer the star signs...
Discover how your personal astrology translates into a uniquely powerful charmed necklace
read about your sun, moon and rising signs